Fuzz King '65 Deluxe Fuzz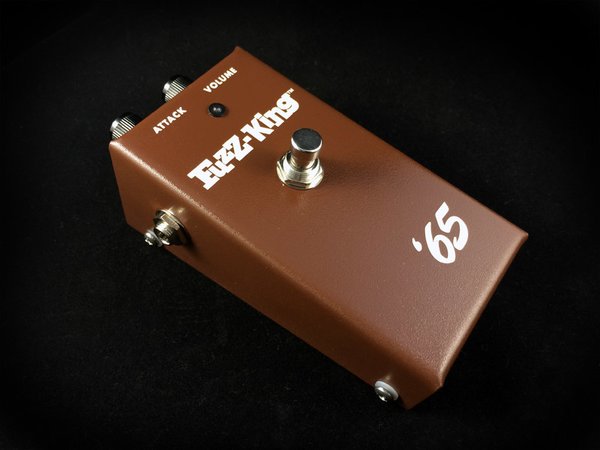 Fuzz King '65 Deluxe Fuzz
If you love the legendary and unique sound of the Maestro FZ-1A fuzz, you came to the right place! The Fuzz King nails the tone of the originals and has been well received the world over. Del Rey Custom Shop is the home to some of the best early Fuzz Box tributes available.
My version of the Maestro Fuzz Tone is housed in a custom Steel Enclosure and sounds true to an original, using carefully matched correct spec NOS Germanium transistors as well as NOS Carbon Composition Resistors and additional high quality components. This is a hand wired board / pedal with discrete components and not a printed circuit board. The Fuzz King will take up modest space on your pedal board.
Find out for yourself why Del Rey Custom Shop is becoming known as the "go-to" shop for hand wired vintage style effects!